Carol Kiel passed on 11/09/2018
CCCCCCCCCCCCCCcCCCCCCCCCCCCCCCCCCCCCCCCCCCCCCCCCC
ERMA'S OBITUARY
Erma Leone Cleaveland, the daughter of Ocie and Goldie (Brundidge) Rollins, was born in rural Oakland, IA, on May 12, 1918. She died October 14, 2018, at the Oakland Manor Nursing Home in Oakland, IA, at the age of 100 years 5 months, and 2 days.
Erma attended country school until the eighth grade. After the death of her mother, when Erma was twelve, she took on the household duties, along with being a housekeeper for several families. On January 22, 1937, Erma was united in marriage to Berwyn Cleaveland at the Council Bluffs Methodist Parsonage. They rented a farm for a short time before purchasing a farm west of Oakland. They moved into town when they purchased a truck line. Erma worked as the dispatcher and bookkeeper until they sold the truck line in 1960. Erma and Berwyn owned and operated several businesses: a boat shop, an auto body shop, the Sinclair Station, and a feedlot cleaning business. Berwyn died May 24, 2010. Erma remained at home until several years ago when she moved to Oakland Heights Assisted Living.
Erma was a member of the Oakland United Methodist Church and the Farm Bureau Ladies. She enjoyed gardening, crocheting, and sewing.
She is preceded in death by her husband; her parents; her brothers Harold and Orland; and her sister Eileen.
She is survived by her son Richard and wife Leslie of Oakland, IA; her grandchildren Brad and wife Regina of Council Bluffs, IA, Mitch of Harrison, AR, and Tracy and wife Laura of Oakland, IA; six great-grandchildren; three great-great-grandchildren; three step great-grandchildren; and her nephew Dale and wife Barb.
Funeral services will be Wednesday, October 17, 2018, at 10:30 AM at the Oakland United Methodist Church in Oakland. Interment will be at the Oaklawn Cemetery at 1:00 PM. An open visitation will be held at the Rieken Vieth Funeral Home on Tuesday. The family will not be present at any specific time. Memorials may be given to the Oakland United Methodist Church. Rieken Vieth Funeral Home in Oakland is assisting the family.
mmmmmmmmmmmmmmmmmmmmmmmmmmmmmmmmmmmmmmmmmmmmm
Marinus and his wife JoAnne lived on the north end of Lime-street, behind where the VanHouwelings currently live.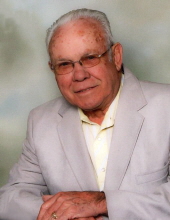 MARINUS JAMES CROSS was born on April 9, 1935, to Clarence and Millie (Sexton) Cross in Mitchell, South Dakota. Marinus was raised by his step-mother, Anna (Nelson) Cross, after his mother, Millie, died when he was four years old. Marinus grew up and lived in Mitchell until he was 16 years old. On May 24, 1952, Marinus was united in marriage to JoAnn Vermeer at the First Baptist Church in Luverne, Minnesota. Following their marriage, the couple lived in Leota, Minnesota, Magnolia, Minnesota, and finally, Luverne. To their union, Marinus and Jo Ann were blessed with four children. Marinus was employed from 1952 to 1962 by Peter Kooimann who farmed. From 1962 to 1982, he worked for Pat's Plumbing and Heating as a plumber. In 1982, Marinus began his own business Cross & Son Construction which he operated until his retirement in 2002. In February 2010, he and JoAnn moved into Luverne and made their home.
On Monday, October 8, 2018, while at the Sanford Luverne Hospice Cottage, Marinus went to be with his Lord at the age of 83 years, 5 months and 29 days.
Marinus is lovingly remembered by his four children, Roxy (Archie) Bonnett of Magnolia, Linda (Rick) Bruhn of Magnolia, Kathy Medill of Sioux Falls, South Dakota, and Delwyn "D.J." Cross (special friend, Terry Ivie) of Branson, Missouri; 11 grandchildren, Bunny, Jamie, and Marty, Shawna, Tonya, and Josh, Wesley, Amy and Amber, Brock and Mary; 19 great-grandchildren; a sister, Clara Ochocki of Scottsbluff, Nebraska; and special friend, Judy Ripley of Luverne. He was preceded in death by his wife, JoAnn; a great-granddaughter, Montana Honnerman; mother, Millie; and father and step-mother, Clarence and Anna.
vvvvvvvvvvvvvvvvvvvvvvvvvvvvvvvvvvvvvvvvvvvvvvvvvvvvvvvvvvvvvvvvvvvvvv

Vivi Piche
Piche, Vivi - At her home in Grimsby, on Sunday September 16, 2018, aged 78 years. Beloved wife of Wally. Loving mother of Debbie & Bradley Burniston, Danny & Cynthia Piche and Jeffrey Piche. Devoted grandmother of Devon, Lindsay, Spencer, Sydney, Cole, Carleigh, Thomas, and Benjamin. Great grandmother of Hector Percival.
Funeral service will be held on Monday, September 24 at 11:00a.m. at the Vineland Chapel of Tallman Funeral Homes, 3277 King St. Vineland, with visitation one hour prior. Reception to follow in the Tallman Fireside Room. "Around the world and back again
ssssssssssssssssssssssssssssssssssssssssssssssssssssssssssssssssssssssssssssssssssssss
ssssssssssssssssssssssssssssssssssssssssssssssssssssssssssssssssssssssssssssssssssssssssssssssssss
William Geoffrey Sturgeon
AUGUST 24, 1927

–

AUGUST 1, 2018

dddddddddddddddddddddddddddddddddddddddddddddddddddddddddddd
For those of you trying to remember or make connections Perry is Connie Dziuk's husband.
January 11, 1942 - Sunday, July 15, 2018
Visitation Information
The Peterson Chapel, Buffalo, MN
Friday, July 20, 2018
4:00 - 8:00 P.M.
St. Thomas the Apostle Church, Corcoran, MN
Perry Edward Dziuk, age 76 of Greenfield, passed away unexpectedly at home on Sunday, July 15, 2018. He was born January 11, 1942 in Hancock, Illinois, the son of Charles and Laura (Freer) Dziuk.
Perry graduated from Monticello High School in 1959. He honorably served our country and was a proud Marine Veteran. After being in the service, Perry worked at Rockford Bakery until they closed in 1974. He began his career in 1974 working at Landshire in New Hope, the company later became Stewart then Deli Express in Eden Prairie, where Perry retired from in 2009.
Perry was a member of the American Legion Post 270 in Buffalo, and a member and past treasurer of the Wright Flyers for many years. He enjoyed hunting, fishing, gardening, cooking, remote control airplanes, traveling to Arkansas and digging for crystals, playing blackjack, and he had a huge heart for animals from cats to cows.
Perry's sense of humor and stories, that may or may not have been true, will be missed by all who knew him. He could talk to anyone he met, and he was known for the nicknames he gave to his family members.
On July 9, 1972, Perry E. Dziuk and Constance M. Stavrum were united in marriage in Watertown, South Dakota. The two just celebrated their 46th wedding anniversary.
He is preceded in death by his grandsons, Charles Bixler and Travis Monson; parents, Charles and Laura Dziuk; sister-in-law, Pearl Dziuk; and beloved dog, Lucky.
Perry will be missed dearly by his wife, Connie Dziuk; children, Steve Dziuk, Julia (Brian) Libbesmeier, Jolleen Swenson (Chris Diesen); 14 grandchildren; 10 great-grandchildren; twin brother, Larry Dziuk; brothers, Charles "Mike" Dziuk, John (Cheryl) Dziuk; and many other family and friends.
Visitation will be held Friday, July 20, 2018 from 4:00 to 8:00 PM at The Peterson Chapel, 119 Central Ave, Buffalo. A Mass of Christian Burial will be held Saturday, July 21, 2018 at 11:00 AM, with visitation one hour prior, at St. Thomas the Apostle Catholic Church, 20000 County Rd 10, Corcoran. Burial with Military Rites will follow at St. Peter & Paul Cemetery in Loretto.
Casket bearers are, Mason Dziuk, Jason Dziuk, Trevor Dziuk, Dustin Monson, Gary Dziuk, Laura Swenson, Ashley Swenson, and Brandon Engstrom.
Serving the family is The Peterson Chapel in Buffalo. 763-682-1363. www.thepetersonchapel.com.
rrrrrrrrrrrrrrrrrrrrrrrrrrrrrrrrrrrrrrrrrrrrrr
Wanda Reed, 86, of Atlantic, formerly of Wiota, passed away Thursday, June 14, 2018, at Atlantic Specialty Care.
Wanda Mae was born at her parent's home on May 26, 1932, in El Dorado Springs, Missouri, the daughter of Herbert William and Ethel May (Begley) Thomlinson. She was baptized at the First Lutheran Church, south of Wiota. Wanda attended Atlantic Community Schools and went to work at an early age for Enockson's Ice Cream Parlor in Atlantic for several years.
On May 28, 1949, she was united in marriage to Lloyd Harold Reed at her parent's home in Atlantic. The couple was blessed with three children, Denny, Ron and Donna. Wanda's priority was raising her family; she stayed home to care for the children and the household. In 1949, they made their home in Wiota, where they resided until moving to Atlantic in 2002.
Wanda was a member of First Lutheran Church, south of Wiota. She loved playing cards; pitch, pinochle, and canasta being her favorites. Lloyd and Wanda took great pride in their home; always meticulous inside and out. Wanda treasured time spent with family; especially her grandchildren and their families. When the family was together there was no doubt that Wanda had a camera in her hand capturing the special moments.
Wanda is survived by her husband of 69 years, Lloyd; children, Denny Reed and his wife, Sherri of Des Moines, Ron Reed and his partner, Chuck Downs of Tucson, Ariz., and Donna Watson and her special friend, Denny Hall of Indianola; grandchildren, Shane Reed and his wife, Tammy of Urbandale, Mike Reed and his wife, Jamaica of Adair, Lisa Munsey and special friend, Matt Alexander of Ida Grove, Jennifer Yerton and her husband, Mike of Cookson, Okla., Shaun Watson and his wife, Jeanette of Ankeny, Brad Harris of Colorado Springs, Colo.; 18 great-grandchildren; four great-great-grandchildren; brothers and sisters, Kathryn Clark of Redding, Calif., and David Wilkins and his wife, Georgia of Truckee, Calif.; brother-in-law and sisters-in-law, Howard Reed of Council Bluffs, Benita Rasmussen of Atlantic, Marlene Andersen of Atlantic, and Norma Reed of Atlantic; and many nieces, nephews, other relatives and friends.
She is preceded in death by her parents, Herbert and Ethel Thomlinson; mother-in-law and father-in-law, Frank and Cecile (Mailander) Reed; brothers-in-law and sisters-in-law, Rex Clark, Lucille (Dick) Reed, Russell Rasmussen, Ralph Andersen, Duane Reed.
A Celebration of Life service will be held at 4 p.m., Monday, June 18 at the First Lutheran Church, south of Wiota, with Pastor Mike Bodkins officiating. Following the service, the family invites you to join them for a time of visitation and lunch in the church fellowship hall.
Memorials may be made to First Lutheran Church, south of Wiota.
Roland Funeral Service is caring for Wanda's family and her arrangements. Condolences may be left at www.rolandfuneralservice.com.
aaaaaaaaaaaaaaaaaaaaaaaaaaaaaaaaaaaaaa

Shirley Tirrel-Anderson
September 15, 1930 - May 28, 2018
Shirley Tirrel-Anderson, 87, of Sioux Falls, SD, died Monday, May 28,
2018, at Good Samaritan Villages in Sioux Falls.
Funeral services will be 10:00 a.m., Saturday, June 2, 2018, at Faith United
Church in Brandon, SD.
Visitation with family present to greet friends will be from 5:00 p.m. until
7:00 p.m. on Friday, June 1, 2018, at George Boom Funeral Home &
Crematory.
Shirley Jean Pearson, daughter of Eugene and Sophie (Grafing) Pearson was
born September 15, 1930, in Flandreau, SD.
She grew up in the Flandreau area attending school there.
She was united in marriage to Heye Tirrel on August 8, 1947, at 1st
Presbyterian Church in Pipestone, MN.
They farmed near Canton for several years before returning to Pipestone.
Their time farming took them back to Flandreau and later to Jasper, MN.
In 1959, they moved the family to Brandon, SD, where they would spend the
next years until Heye's passing in 1995.
During her time in Brandon, Shirley was a charter member of Faith United
Presbyterian Church in Brandon.
She also served as a cub scout den mother for 13 years.
She was also proud to have been the Jr. Bowling Coach in Brandon for over
20 years.
She also enjoyed bowling on leagues during this time.
On October 23, 1998, Shirley was united in marriage to Orlen Anderson at
Ben Claire UMC in rural Valley Springs, SD.
The couple moved to Sioux Falls and they have been members of
Westminster Presbyterian Church in Sioux Falls.
She enjoyed selling Avon products in Sioux Falls.
Some of her hobbies also included playing cards, antiquing and attending
garage sales.


She was a member of the Red Hat Society.
Shirley also supported the American Legion Women and Moose Lodge
Auxiliary.
A love of football grew in her from the many times watching her sons and
grandsons play.
She loved watching NFL and College games once her family was done
participating.
Many winters were enjoyed in Donna, Texas.
Left to cherish her memory are her husband, Orlen Anderson of Sioux Falls;
sons, Jim Tirrel of Sioux Falls, Jay (Lorraine) Tirrel of River Falls, WI, and
Wade Tirrel of Hartford, SD; daughter, Gaylin (Glenn) Scott of Valley
Springs, SD; grandchildren, Jessica and Joshua Tirrel; Andrea (Mike)
Harstad, Nicholas (Rebekah) Scott, Ashley (Steve) Finnerty, and Nathan
Scott; McKenzie and Taylor Tirrel; and Cole, Chase, and Sydney Tirrel; 11
great-grandchildren; sisters, Judy Rath of Egan, SD and Lucille Johns of
Sioux Falls; 3 stepchildren; 10 step-grandchildren; and 10 step great
grandchildren.
She was preceded in death by her parents; husband, Heye in 1995; three
brothers in infancy; brother, Glen Pearson; sister, Dorothy Hammer; and one
stepchild.
ddddddddddddddddddddddddddddddddddddddddddddddddddddddd
Duane Domer Obituary
Donna/Dubuque, IA- Duane M Domer, 87, passed away on Monday, April 16th, 2018.
ppppppppppppppppppppppppppppppppppppppppppppppppp
Irene Paulson Obituary
Irene I. Paulson
( January 31, 1930 - April 16, 2018 )
Irene I. Paulson, 88, of Bismarck, ND, formerly of Bowman, ND, passed away on Monday, April 16,
2018
at the Missouri Slope Lutheran Home in Bismarck.
Mass of Christian Burial will be held on Saturday, April 21,
2018
at 9:00 a.m. at the St. Charles Catholic Church in Bowman. Fr. Paul Eberle will celebrate the Mass with burial to follow in the Bowman Cemetery. There will be a Family and Friends Service on Friday, April 20,
2018
at the Krebsbach and Kulseth Funeral Home Chapel beginning at 7:00 p.m. Visitation will be from 12-9 at the Krebsbach and Kulseth Funeral Home Chapel.
Irene was born in Bowman, ND to Irvin and Matilda (Schaff) Herman and grew up with her parents and sister, Esther (Herman) Lininger on the family farm north of Scranton, ND.
Irene graduated from Bowman High School in 1947. She attended college in Dickinson, ND obtaining her Teaching Certificate. She proceeded to teach country school for one year.
Irene married Paul E. Paulson on November 26, 1949. She and Paul farmed and raised their family south of Bowman. After retiring from farming, Paul and Irene embarked on a new adventure, moving to Alaska to manage the Knik Bar near Wasilla, Alaska. After approximately 2 years they moved back to their home in Bowman. Shortly after, they started spending winters at Magnolia Park in Donna, Tx, enjoying many friends and activities.
Over the years, Irene "wore many hats". She was not only a farm wife and mother, but had been a salesman selling Tupperware and Shaklee, managed and cooked at the Homebase Auction Market café during the livestock sales, making and serving many of her delicious homemade pies, bartended and served at the Flagstone Terrace, Silver Dollar and Harold's Bar, worked for their retirement park in Texas, worked for a vendor at the flea market near their retirement park and even dealt Black Jack and called bingo here in Bowman!
Irene enjoyed and experienced life in so many ways. Her hard work and adventures took her from the Plains of the Dakotas to the tundra of Alaska to Mexico. She enjoyed reading, gardening, camping and fishing, crafts, playing cards and games, and bingo. She was always ready to help, spend time and have fun with family and friends.
She will be missed dearly by all her family and friends!
Irene is survived by her children: Leslie Paulson (Diane) Bowman, ND; Paula Doll, Bismarck, ND; Lee Paulson (Karen) Bowman, ND; Doris Paulson (Leon) Bismarck, ND and sister, Esther Lininger, Bowman, ND. Irene enjoyed her many grandchildren and great-grandchildren: Troy Paulson (Megan) with Anders and Finn, Bozeman, MT; Robyn Paulson (Binh) Phoenix, AZ; Jessica Doll Henkel (Kevin) with Grace and Gabe, Sioux Falls, SD; Justin Doll (Melissa) with Rhett, John, Grace and Daniel, Carlos, MN; Nicole Doll Pieper (Matt) with Lainey, Deer Creek, MN; Sparky Watson (Natalia) with Alexia, San Diego, CA; Spring Watson Braaten (Brad) with Brooklyn, Blake, and Braelyn, Bishop, CA; Levi Paulson ( Kim) with Kyler, Bowman, ND.
Krebsbach and Kulseth Funeral Services is in charge of arrangements.
kkkkkkkkkkkkkkkkkkkkkkkkkkkkkkkkkkkkkkkkkkkkkkkkkkkkkkkkkkkkkkkkkkkkkkkk
Wednesday, March 28, 2018
Kimberly Hodge Obituary
Hodge, Kimberly

Kimberly Ann Cook Hodge, 55, of Paducah, died unexpectedly at home on March 23rd,2018 in Donna, Texas.Kim was born in Paducah, KY. on November 6th, 1962 to the late Carolyn and Powell Cook. Growing up in Brookport, IL. she was a member of the Brookport High School class of 1980. On June 28th, 1988, she married her soulmate, Craig. Kim was a full-time housewife who loved spending the winters as a winter Texan and traveling to Mexico. She was an avid St. Louis Cardinals fan, loved Tony Stewart, Kid Rock, but most of all she loved her family unconditionally.

Kim is survived by her husband, Craig Hodge; sweet baby Maggie May; an honorary niece, Cheslie (Kevin) Solomon of Paducah; Honorary great nephew, Hadyn Gower of Paducah; nephew, Jackie (Julia) Scarborough of Metropolis, IL.; nephew, Jeremy Jones of Temple Hill, IL.; niece, Caitlin Jones, and nephew, Kenneth Jones, both of Brookport, IL.; nieces, Amanda Shelly of Paducah, and Megan Hodge of Charleston, West Virginia; nephews, Justin Hodge and Aaron Hodge of Paducah; mother in law, Kathryn Hodge of Paducah; sister in law, Kathy (DeWayne) Jones of Brookport, IL.; brothers in law, Ricky (Tammy) Hodge of Paducah, and Billy (Anna) Hodge of Calvert City, KY.; and several great nieces and nephews.

She was preceded in death by her parents, Carolyn and Powell Cook; uncle, Howard Cook; sister, Alice Binghamton; brother, Dennis Crawshaw; Father in law, Bill Hodge; and a nephew, Andrew McManus.

Friends may visit the family on Friday evening, March 30th, 2018 at Lindsey Funeral Home of Paducah, from 5pm until 8pm. Funeral services will be on Saturday, March 31st, 2018 at Lindsey Funeral Home starting at 10am with Pastor Marty Brown officiating. Burial will follow at Woodlawn Memorial Gardens in Paducah.

Lindsey Funeral Home of Paducah is in charge of arrangements. Online condolences may be left at www.lindseyfuneral.com
Sunday, March 25, 2018
Kim Hodge died
Kim Hodge who little more than a week ago won the Women's Pool Tournament died in her sleep Friday. She was having health issues that most of us knew nothing about and as one of our youngest residents at 55, it came as a big shock. This photo of her was taken at a very happy moment in her life as she had just won the pool tournament. Kim also loved playing trivia and was a member of the Rug Rats team. She will be greatly missed by her husband Craig, her dog Maggie, and all of her Magnolia family.
mmmmmmmmmmmmmmmmmmmmmmmmmmmmmmmmmmmmmmmmmmmm
Donald E. Mueller, 88, of Clinton, passed away on Thursday, February 15, 2018 at the Stephenson Nursing Center - Freeport, Illinois.
Funeral Services will be 4:00pm, Wednesday, February 21, 2018 at the Clinton Chapel Snell-Zornig Funeral Homes & Crematory. Visitation will be from 1:00pm at the service time Wednesday at the funeral home. Honorary pallbearers will be his grandchildren: Chris, Melissa and Jimmy Lundquist, Kyle Kennedy, Kenny and Mike Mueller, Jason and Joshua Mueller. Burial will be at a later date in the Springdale Cemetery. Online condolences may be expressed by visiting his obituary at www.snellzornig.com.
Donald E. Mueller was born on November 13, 1929 the child of Helen (Jamison) Mueller Brondyke. He was a 1949 graduate of Fulton High School. He later enlisted in the United States Army in 1951 until being discharged in 1953. He married Vivian Pearson on September 2, 1949 in Clinton; she died August 5, 2004.
Don was a custodian at Harding Elementary School for 18 years before retiring in 1998. He also farmed in Albany. He was an avid Green Bay Packers fan, enjoyed spending time outdoors especially camping, hunting, and fishing. He enjoyed going out to eat and spending winters in Texas.
Don is survived by two sons: David (Jenny) Mueller of Clinton, and Robert (Marilee) Mueller of Clinton; two daughters: Jane (Matt) Lundquist of Mt. Carroll, Illinois, and Karen Mueller of Clinton; 8 grandchildren, 5 great-grandchildren; a special friend: Edith Bauer of Stockton, Illinois, two half-sisters: Jane VanZuiden of Morrison, and Beverly Vite of Racine, Wisconsin. He was preceded in death by his parents, his wife, and one half-brother.
Memorials can be made to the family.
ggggggggggggggggggggggggggggggggggggggggggggggggggggg
Memorial services for Gertrude Anderson-Rietveld will be held at 11:00 a.m. Friday, February 9, 2018, at New Life Christian Church. Rev. Vern Harris will officiate. Interment will be at Hillcrest Cemetery. Visitation will be from 9:30 a.m. until the time of the service on Friday at New Life Christian Church.
Gertrude Anderson-Rietveld passed away unexpectedly on January 31st, 2018 with her family around her in Edinburg, TX. She gained her angel wings on her 79th birthday. Gert went home to be with her Lord and Savior Jesus. Gert loved spending time with her family and friends, she loved to travel, camp, fish and read. She loved family reunions and spending holidays with family. Christmas was her favorite holiday and she always wanted to be with family at Christmas but once she retired a day or two after Christmas was time to head south to warmer weather.
She will be sadly missed by her sister Dena Larsen, her husband Cornelius Rietveld, her children Le Ann Schommer (Tom), Keith Heim (Angela), Brenda Wilkerson, Ron Heim (Sherri) and Jan Heim, her stepchildren Janice Burton, Neal Rietveld (Sandy), Connie Kingsley, Angela Strommer (David), Ron Rietveld (Jackie), Dan Rietveld (Roxanne) and Bob Rietveld (Jessica), her many grandchildren and great-grandchildren.
She was preceded in death by her parents Marie and Everett Heemsbergen, late husband Jerry Anderson, her brothers Gerritt, Bill, Marion, Marvin, Melvin and John, her son Mark Heim, and son-in-law Tim Wilkerson.
llllllllllllllllllllllllllllllllllllllllllllllllllllllllllllllllllllllllllllllllll
Elizabeth (Betty) Lev
On January 31, 2018
Elizabeth Lev, 94, of Jackson, Minnesota passed away at the Good Samaritan Society in Jackson Minnesota on Wednesday, January 31, 2018. Funeral services will be held at 10:30a.m. at the Church of the Good Shepherd on Saturday, February 3, 2018 with Father Seitz officiating. A visitation will be held one hour prior to the service on Saturday.
Elizabeth "Betty" Mary (Kocak) Lev was born on August 16, 1923 to Andrew Kocak Sr. and Mary (Stinar) Kocak on the family farm in Minneota Township. She was raised with her stepmother, Mary (Pavelko) Kocak after her mother died in 1930. On September 26, 1946 she was united in marriage to Darrell Lev at the Saint Joseph's Catholic Church in Lakefield. Together they had four children, Linda, Mike, Carole, and Bill; seven grandchildren; ten great-grandchildren; and two great-great-grandchildren.
Betty was a member of the VFW Ladies Auxiliary, Good Shepherd Catholic Church, and Birthday Club. Always a hard worker with many talents, she will be fondly remembered at the local upholstery shop and as a longtime Riverside school cafeteria employee. She loved spending time with her grandkids, tending her beautiful garden, and playing cards with family and friends. She loved to dance and enjoyed watching Polkatime on TV, recognizing several of the participants. Later in life she took up golf with her special friend Bud and prided herself in needing only one club, Big Bertha.
Betty is survived by her four children, Linda (Larry) VandeBrake of Georgetown, TX; Mike (Judie) Lev of Jackson, MN; Carol Hansen of Augusta, GA; and Bill Lev of Sioux Falls, SD. Also surviving are seven grandchildren, RyanVandeBrake and Mark VandeBrake; Brian Lev and Christine (Brad) Reiff; Ross Hansen and Sara Hansen; Alison (Matt) Wise. Ten great-grandchildren, Hillary, Austin (Kristin), Kaitlin, Sckye, Shianne, Jackson, Hollyn, Avree, Brecken, and Landon. Her son-in-law, John Hansen; and numerous nieces and nephews.
Betty was preceded in death by her husband of forty-seven years, Darrell; her parents Andrew and Mary (Steiner) Kocak; stepmother, Mary (Pavelko) Kocak; sister, Evelyn Garms; three brothers John, Andrew Jr., and Steve; and special friend, Bud Mier.
Blessed be the memory of Elizabeth Lev.
eeeeeeeeeeeeeeeeeeeeeeeeeeeeeeeeeeeeeeeeeeeeeeeeeeeeeeeeeeeeeeeeeeeeeeeeee
Thomas "Alan" Enestvedt, 81, of Sacred Heart passed away on Wednesday, January 24, 2018 at the Renville Health Services in Renville. Funeral services will be 11:00 AM Monday, January 29, 2018 at Our Savior's Lutheran Church in Sacred Heart. Visitation will be from 3 – 6 PM on Sunday, January 28, 2018 at Opdal Lutheran Church, rural Sacred Heart and will continue one hour prior to the service at Our Savior's Lutheran Church in Sacred Heart. Interment will be at Opdal Lutheran Cemetery. The Sunset Funeral & Cremation Association is caring for the family.
Thomas "Alan" Enestvedt was born on May 17, 1936 to Alfred and Edna (Samuelson) Enestvedt in South Sacred Heart Township and was baptized and confirmed at Opdal Lutheran Church.
On June 29, 1957, Alan was united in marriage to Verla Mae Hetle at Rock Valle Lutheran Church, rural Echo. They made their home south of Sacred Heart where Alan farmed. Alan was a lifelong member of Opdal Lutheran Church and was active with the church council. He enjoyed hunting, fishing, playing cards, wintering in Texas, playing pool and socializing with the neighboring farmers in the shop, especially on rainy days. He loved his time at the lake with family and grandchildren and had a passion for IH tractors.
On Wednesday, January 24, 2018, Alan passed away at the Renville Health Services in Renville at the age of 81.
He is survived by his wife Verla Mae of Sacred Heart; children Steve (fiancé Rita Andree-Thomas) Enestvedt of Sacred Heart and his children Melanie (Mike) Gordon, Stephanie (friend John Zetah) Geer and Carrie (Juan) Leal; Dean (Deb) Enestvedt of Sacred Heart and their children Stacy Knott, Chris (Whitney) Enestvedt and Cory (Emily) Enestvedt; Kathy (Mike) Knutson of St. Louis, MO and their children Tom and Ben Knutson; Lynn Enestvedt of Granite Falls and her son Austin Enestvedt; 10 great grandchildren; brother and lifelong farming partner, Dennis Enestvedt of Sacred Heart; nieces, nephews, cousins and friends.
He was preceded in death by his parents, sister-in-law Linda and husband Doug Schulte and mother-in-law and father-in-law Idell and Earl Hetle.
Blessed be his memory.