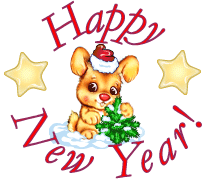 There was a "pool party" last night at the pool hall with a good share of participants enjoying food and fellowship to celebrate the arrival of a new year. There were other neighborhood parties sprinkled throughout the park. The celebration in these later decades of our lives has a different flavor than the wild and wooly celebrations of our youth and I am okay with that!
There have been passed years where a traditional pool party could take place but this is definitely not one of them as the temperatures are in the fifties with forecasts in the forties. We hope this is a temporary condition and by temporary we mean a few days and not weeks, but that remains to be seen. I do believe this first day of the new year will be day three of the undesirable cold, dreary drizzly weather conditions.
Park happenings go on despite the weather and today we have people getting ready for the garage sale tomorrow. Computer class is this morning and do not forget Bingo Saturday night.